Identified guests have an account on Rumble: but why?
Most importantly: we don't send marketing emails to guest: at all.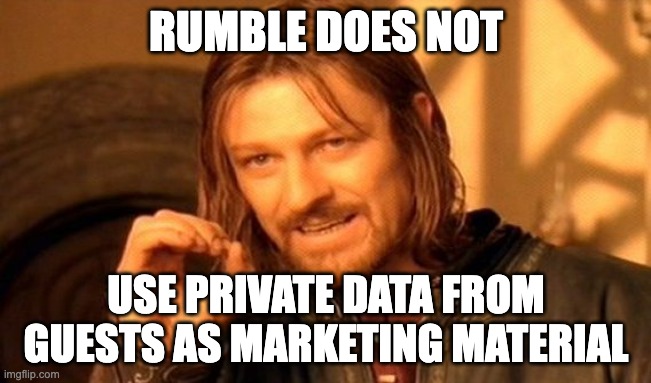 1st: that would be a strange lead generation source.
2nd: that would be a complete disrespect of our users.
3rd: we are a French company, based in Europe, where GDPR was invented and mandatory, and GDPR is completely aligned with our morale values.
Now, why do we create an account for identified guest anyway?
The default guest flow uses an email to create a shell account with specific screens for guest.
Participant entering email in the interview: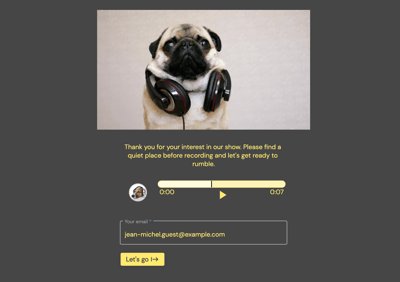 Participant trying to access the app will have to verify his/her email.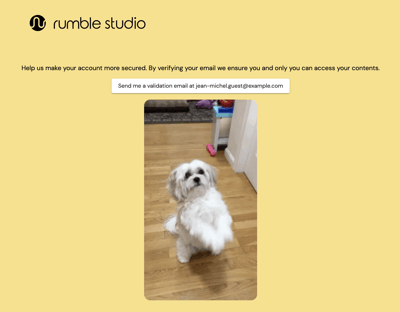 Participant with a verified email trying to open the app should see this screen: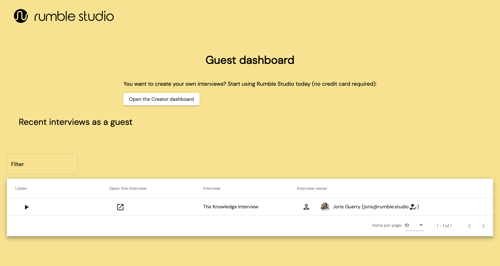 This pattern allows to
let guest edit their own audio,
protect their data from other people,
claim their right on author law (which is much more demanding in France that most countries): delete or edit their previous recording is simpler this way.
Re-use their own audio if they decide to activate the "Creator audio".


If you activate the "Anonymous flow": you will have to delete audio yourself if a guest asks for it.
Always available on our community server to discuss alternative solutions: https://rumble.studio/community
Joris